1
« on: January 23, 2019, 07:46:09 AM »
Announcing iRig Micro Amp
A 15W battery-powered guitar amplifier with iOS/USB interface.
https://www.ikmultimedia.com/products/irigmicroamp/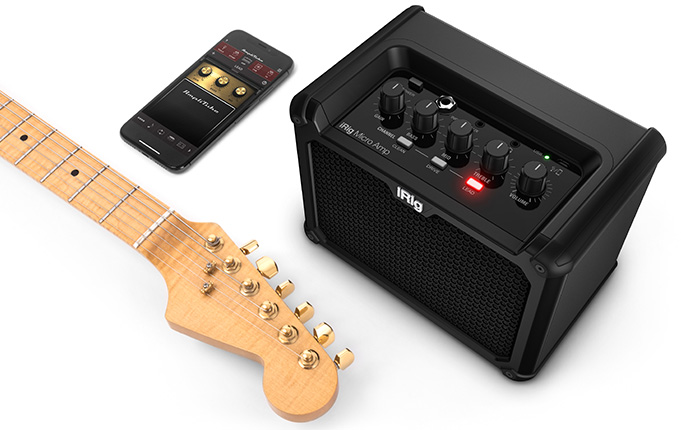 iRig Micro Amp
- an ultra-compact, 15W battery-powered guitar amplifier with an integrated iOS/USB interface. Say hello to your new favorite music practice and travel companion. You can even pre-order now and get free shipping!
Weighing only 2.6 lbs, iRig Micro Amp is available when you need to practice, record, perform, and make a statement wherever you go. Fully equipped with a full-range 4" driver, this little device is designed to let you do more, go further, and play harder. A setup small enough to fit in a backpack allows for playing, recording, and learning virtually anywhere. Small enough to accompany you everywhere, yet carrying pristine 24-bit, 96 kHz sound quality, iRig Micro Amp is ready to join you on the road, on your desktop, near to home, and far away.
More info